Friends of the New Durham Public Library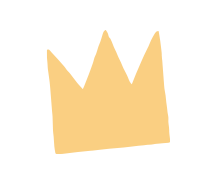 Our Mission
The mission of the Friends of the NDPL is to bring together individuals interested in the library and furthering the library's connection to the community. We work to enhance positive recognition of and engagement with the library and encourage use of all library resources. We also support the library in developing services that will better serve our community.
What we do
The Friends plan and sponsor many enjoyable and popular activities for the community. Two signature favorites include the Holiday Open House, an event planned especially with children in mind, and the Summer Book, Bake, and Plant Sale which is held in June.
Other fundraising activities include restaurant dinners, merchandise sales, and raffles. Funds raised are applied to library needs, including technical equipment, furniture, supplies, local museum and attraction passes, library events, and more!
Join us!
We meet six times per year and welcome any level of commitment! Anything a Friend can contribute is important and valued. Membership in the Friends of the New Durham Public Library is free and open to any member of the public who would like to join.
Active members attend meetings and help plan and execute activities. Passive members attend meetings and activities as desired and often provide financial support.
Regular meetings are held on the third Tuesday of the month, from April to June and again from September to November.
---
The Friends of the New Durham Public Library is a 501(C)3 nonprofit organization.